New product innovation
"Blue Dot"
The next level of sustainable heat exchangers
In energy-intensive times, efficient solutions for supplying indoor spaces with fresh air are of particular importance. CORE has been focusing on the recovery of thermal energy for 30 years. This makes it possible to save energy when heating or cooling rooms, while at the same time conserving valuable resources and protecting the environment. Now we are taking the next step in the development of sustainable enthalpy and heat exchangers. Because sustainability is not only important to us in the use, but also in the manufacture of our products.
Sustainability on point with the "Blue Dot"
We are now getting to the heart of energy recovery and sustainability with our new C-HRV 366-LL heat exchanger, the "Blue Dot".  This was presented to visitors for the first time in spring at the ISH 2023 in Frankfurt. The blue dot symbolises the innovations from CORE that make ventilation systems even better.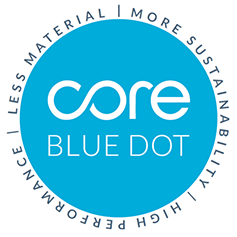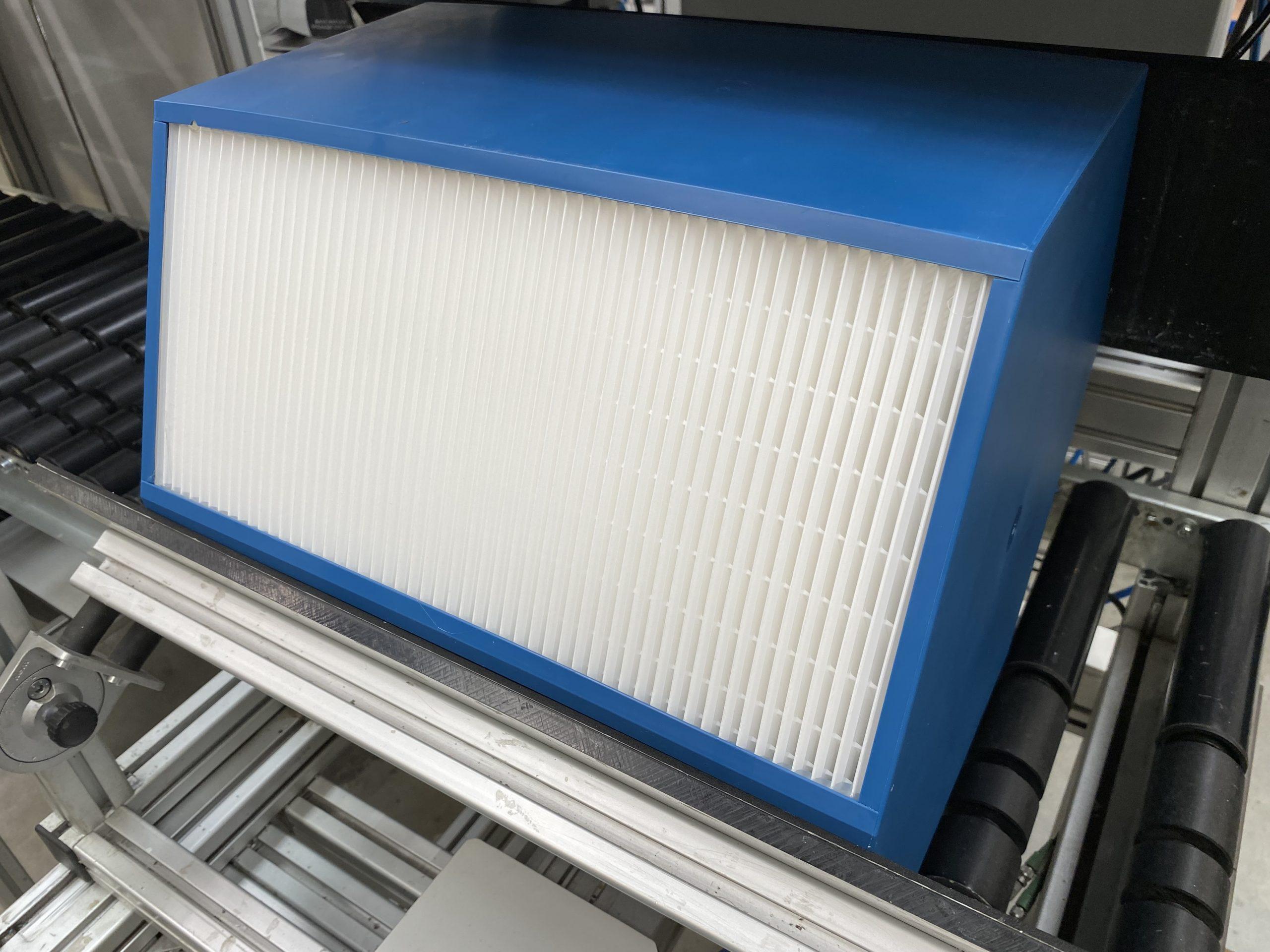 High performance – Less material
The innovative duct geometry of the "Blue Dot" enables a lower pressure loss with the same high energetic performance. Through significant material savings, we also achieve greater economy and sustainability as well as lower weight while maintaining the same high performance.
In this way, our Blue Dot meets the highest sustainability and quality standards. With its resource-saving production and precise processing, this heat exchanger also ensures fresh air – and at the same time protects the environment of today and tomorrow.