New product color and packaging in 2024
New product color and packaging in 2024
For 30 years, our heat and enthalpy exchangers have been providing healthy air and energy-efficient spaces in buildings. As a global supplier, CORE develops sustainable and future-oriented products and solutions for saving and recovering energy at four locations worldwide.
One brand. One color.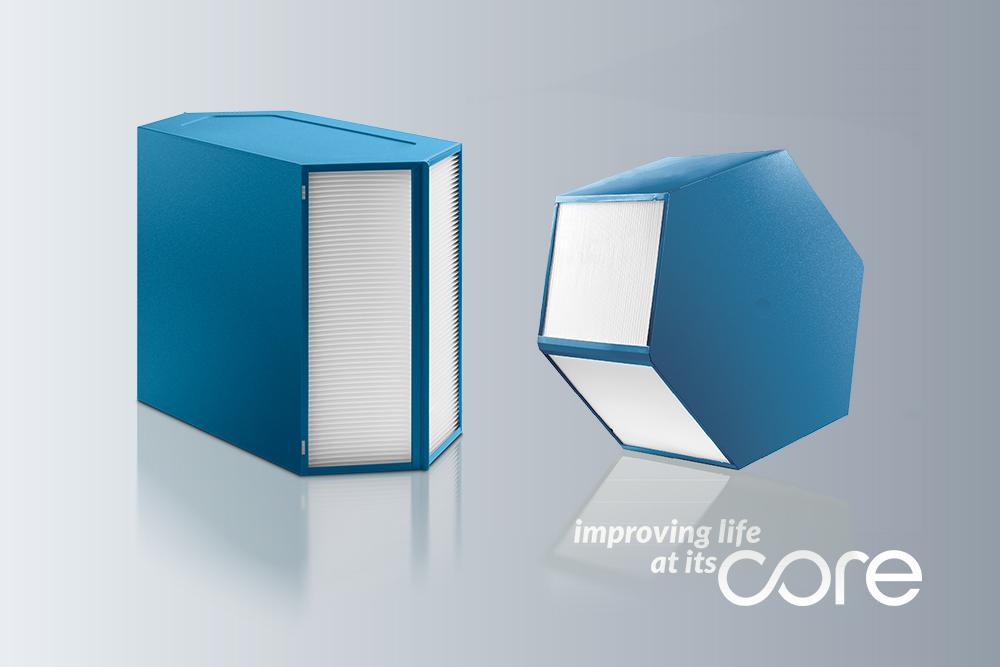 As part of our efforts to consolidate our global activities, we will begin to change our heat exchangers to a uniform product color as of 1st January 2024. From then on, all our heat and enthalpy exchangers will be produced in "Brilliant Blue" (RAL 5007). It is important to note that this will have no effect on material numbers, catalog numbers or certifications. Our innovative products are still characterized by their high quality, efficiency and performance.
Sustainable packaging
As an innovative company, we constantly strive to find new solutions to conserve resources, reduce environmental impact, and optimize products and processes in our daily activities.
For this reason, from 1st January 2024, we will moreover gradually change our packaging from stretch film to an environmentally friendly and recycled corrugated board (dimensions: 120x80x105 cm). Individually packaged heat exchangers (e.g. samples) or customer-specific agreements will not be affected. Furthermore this change only affects european products for now.
This results in numerous advantages:
Stability reduces the risk of damage during transport
Easy handling with its integrated loading flap
Stackability gives you more flexibility in storage and further processing
Reduction of your logistics costs and CO2 emissions
More pallets can be transported on one truck
Better protection against dust and adverse environmental conditions
If you have any questions, please do not hesitate to contact us.